Full disclosure: I have been "Zillow-ing" for several years now. All through the pandemic, after a grueling day packing pandemic food boxes, I would tumble into bed, exhausted, and lull myself to sleep with the fantasy of finding that perfect old house to steward back to life! A place to pitch my tent after moving from house to house for decades now, a place to plant my garden – as Voltaire said in Candide: "Il faut cultiver son jardin"…and a place to create space for family. Now that Narrative Food ships nationally, I'm no longer tied to Los Angeles, and have been hoping I could manifest this magical forever home for my next chapter.
Like thousands of others leaving the big cities during the pandemic, I "shared" 100's of properties over the course of the past few years, with my partner Beau. St. Louis, Missouri – too humid! Minneapolis? Too cold. New Mexico? We traveled to Taos and even visited an Earthship, with windows built of green bottles, and walls built of mud-filled tires. We visited Olympia, where Beau owns an adorable spice shop, founded by his late mother. But no, Olympia was too rainy…

Eventually New England became increasingly appealing. My mother and stepfather live in Maine, so being closer to them felt important. The seasons, check. The home values, check. The food, check. One day a property on Deer Isle, Maine appeared in my Zillow scroll and my heart skipped a beat: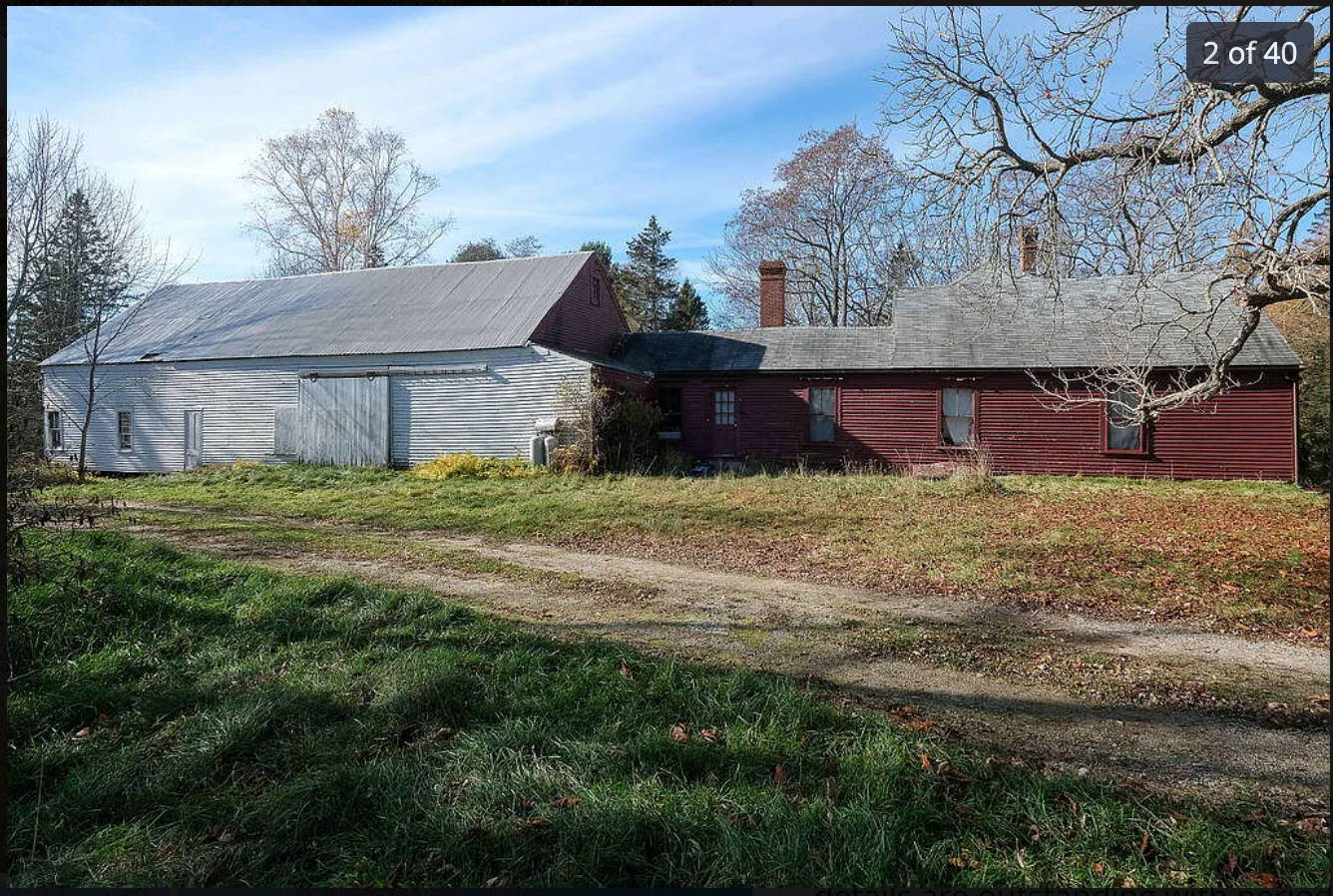 Deer Isle is the most important lobster fishery in Maine, and is connected to the mainland with an impressive suspension bridge. The island is also known for its creatives – it is the home of the renowned Haystack Mountain Crafts School. With a year-round population of 2000 which swells to 4000 in the summer, the island boasts a post office, an opera house, and a woman-owned coffee roaster. Also a chandlery, of course. Every coastal town needs chandlery.
Connected to the charming old house was this amazing barn, which the previous owners had used as an art studio. Beau and I were falling in love as we scrolled through the listing…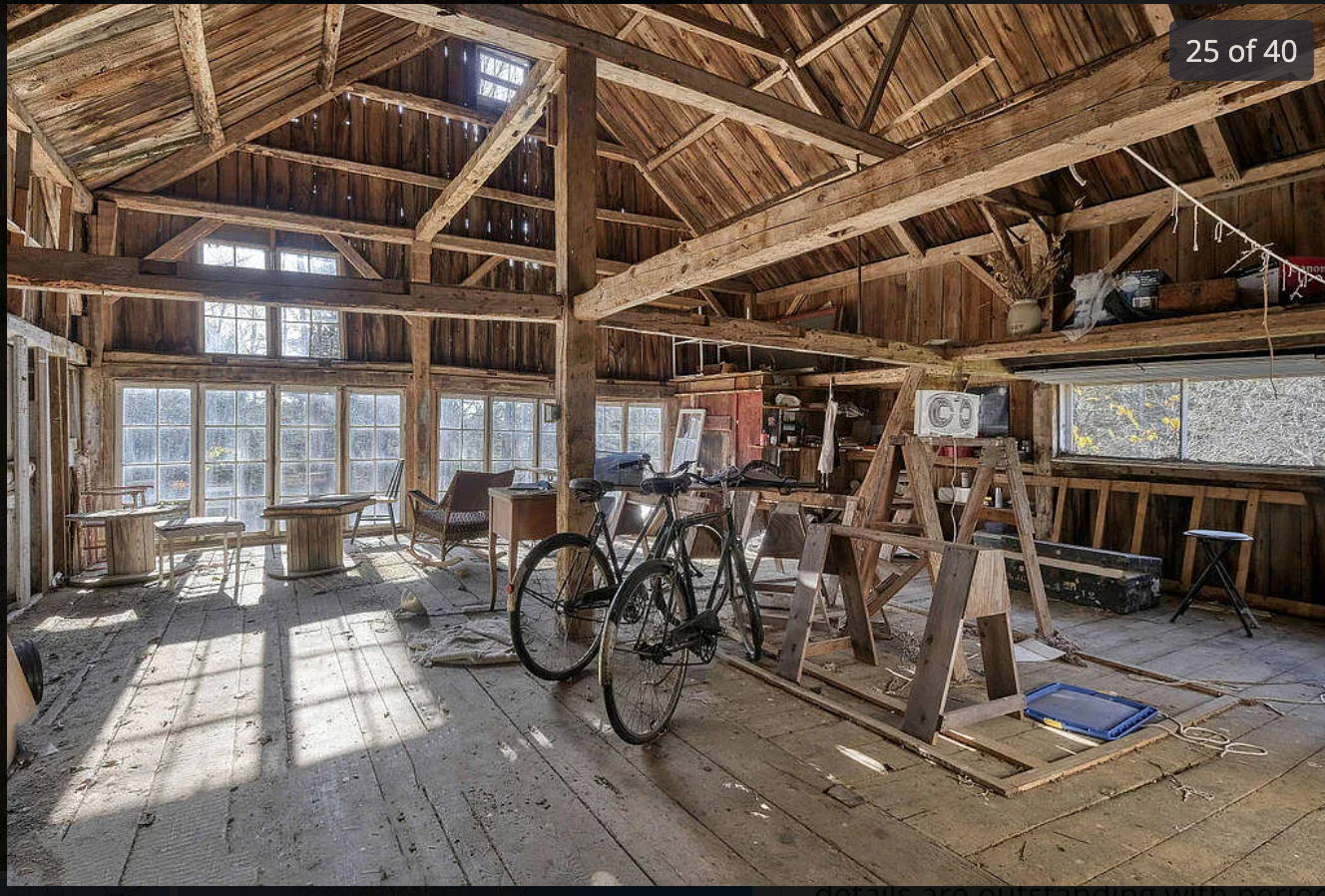 By the time we had contacted an agent for a tour there were multiple offers on the table and the owner was going to choose a buyer in 3 days. We had to move fast. We were given a Facetime tour on a gray day, with only natural light and the help of a flashlight (there's currently no power!), but that was that. We had that feeling, like a huge crush. Scary and romantic… So we took a deep breath, and made our offer. The suspense built. I threw the tarot cards, hoping for an auspicious answer. I may have prayed. And one day later, our joyous agent called us with the news that our offer was accepted!
That was in December, and now, a few short weeks later, we have given notice to our landlord and we are packing our bags, making this leap of faith and embarking on a new adventure! Narrative Food is coming along for the ride too. All the racks of food have been disassembled, the products boxed up… And for the next few weeks, we won't be fulfilling any orders as we somehow set up shop clear across the country.
And we have still never set foot in the house.
On Monday, we had a final virtual tour with the agent, to sign off on the condition of the property. It was a brighter day, so we could see so many more interesting details we had missed the first time.
In the snow, there were fresh tracks in the clearing beyond the barn, of moose, deer, fox and rabbit. Poking up out of the snow, we could see a structure in place for a vegetable garden, crumbling stone walls around the perimeter, and an old stone well.
The owners are leaving behind the contents of the house (they live abroad), and so every cupboard, chest of drawers, and closet is filled with things we will sort through. There's a record player with Beethoven and Simon and Garfunkel vinyl. There are red leather hat boxes filled with oil paints in the barn. Steamer trunks with the tags still on them. There's a wool winder spinning wheel in one of the bedrooms. The pantry is filled with pots and pans and even a pasta maker.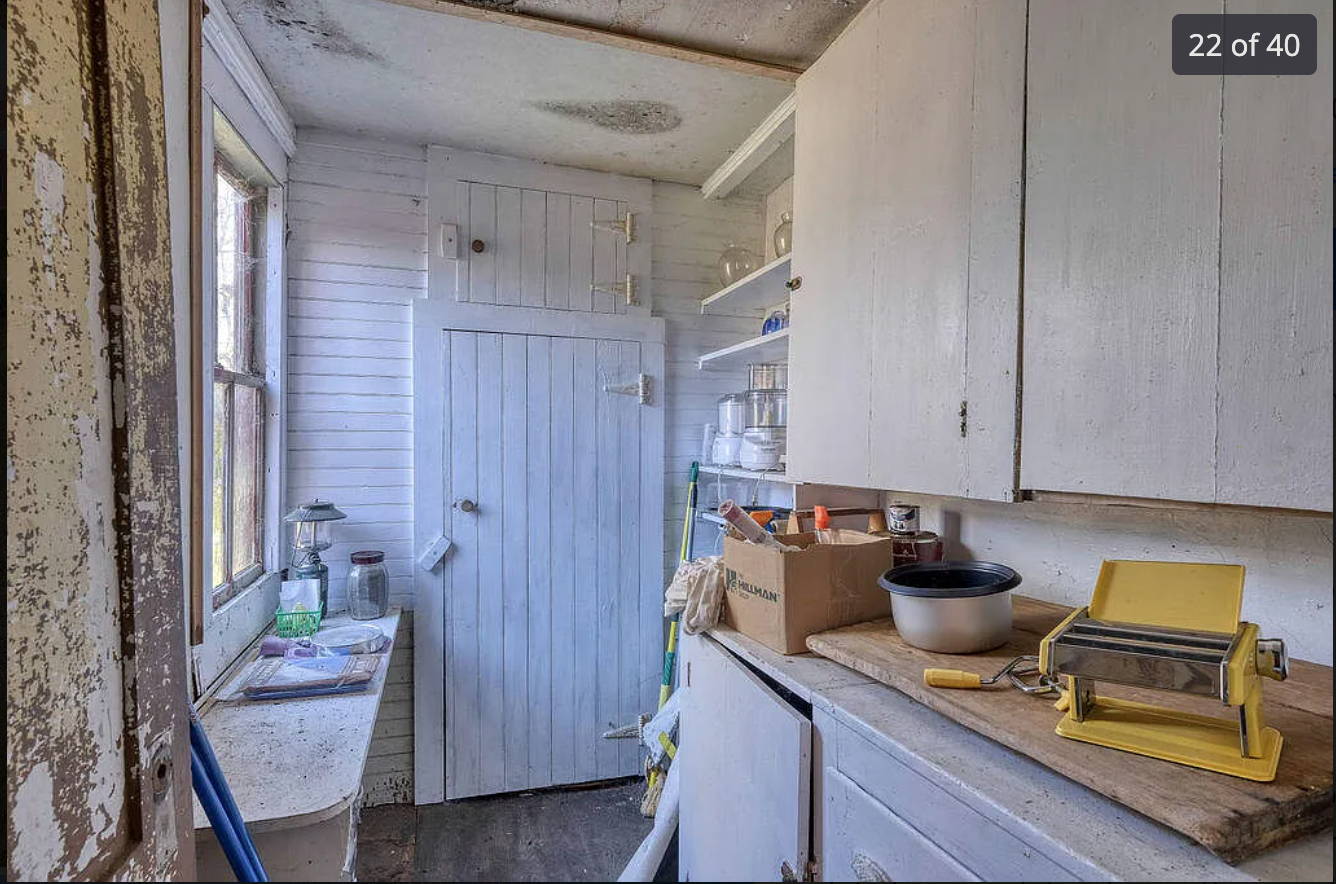 The agent opened a mysterious door in the barn to discover a huge antique mill, that's probably been there for over 100 years (now we will have to experiment with growing grains!), and of course there's that horse drawn sled under the barn…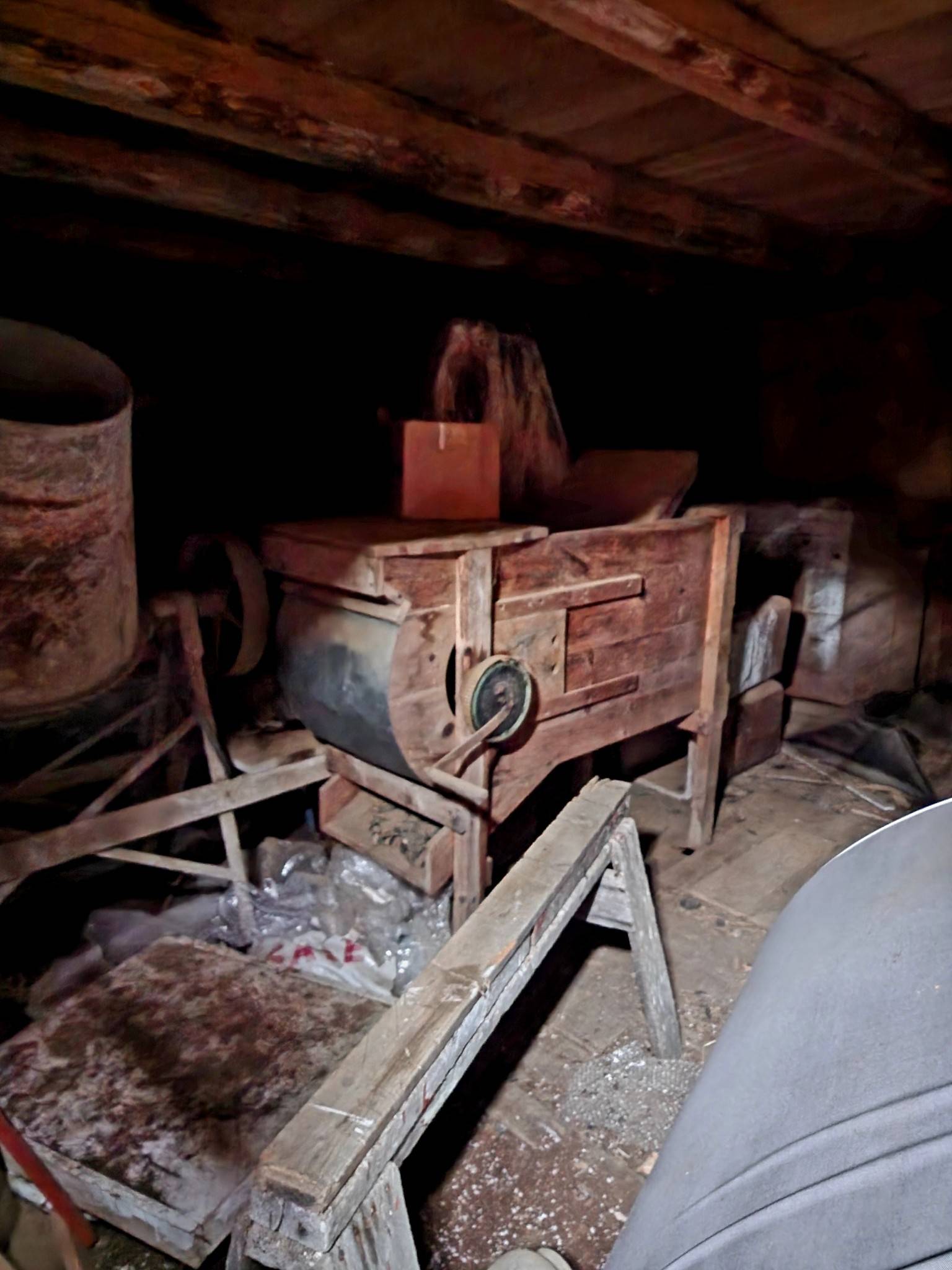 Beau and I have so many ideas and projects simmering in our minds. Growing Saffron for the spice shop. Restoring the horse-drawn sled for snow rides with the kids in the community. Converting the barn into a cozy kitchen. Maybe "residencies" for food creatives?!
Beyond the dream of living on a small farm, slowing down our lives, returning to New England seasons, being part of a coastal community in Maine, and being closer to my mother and extended family, there's also the foodscape in our new home.  
Maine is renowned for farm to table food, small organic farms, and homesteaders. This is where the founder of the Greenhorns (a non profit organization supporting young farmers, and publishing an incredible "new farmers almanac") is reinventing granges and sending sailing ships down the coast with jars of organic blueberry topping. This is where the Lost Kitchen operates its TV-famous restaurant (yes, you have to reserve by snail mail on a lottery system). We are so excited to tell the narratives of our new community of makers through the small-batch products we will include in our holiday gift boxes and shop.
Today, my intention was to simply share the joyful news with you as we get started on this grand adventure. For readers who want to follow our adventures (I can promise lots of ups and downs -- beginning with a drive cross country), I plan to post regularly on this blog, and share the posts in Narrative's weekly emails. I will endeavor to post on IG @narrativefood (and also on my personal account @jennifer_fieldpiette) but given the ambition to connect more with the outdoors, we are also considering a break from social media!... (A flip phone sounds about right!). Day by day, we will figure out what works best.
Stay Tuned, and thank you for reading!