May Pantry Discovery Box -- Woon's API Box
With May being Asian American and Pacific Islander Heritage Month I quickly turned to our friend Keegan Fong from Woon Kitchen -- hoping he would have time to curate this box (he is a young father now and we know what that means to his sleep patterns!)and I didn't stop there...maybe just maybe, the lovely Mama Fong could create a recipe to go with it? Of course Keegan came through, and so did his mom! We are so excited to share this box with you, and also, to be giving back $10 per box to API Forward Movement, cultivating healthy, long-lasting, and vibrant Asian and Pacific Islander communities through grassroots organizing.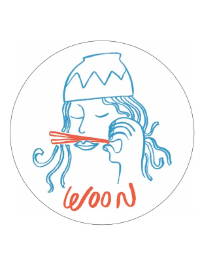 "Woon began as a family run pop-up born from a desire to share our mother's (Mama Fong) original Chinese comfort food. We offer a simple menu influenced by Shanghainese and Cantonese recipes. When we moved away it was always Mama's cooking that we craved. We all worked full-time jobs and hosted pop-ups in the Los Angeles area when we could. Now, we have our first brick and mortar space located in Historic Filipinotown." --Keegan Fong

Included in this box are:
5 products sourced from some of our favorite Asian small-batch food makers (see below)
Mama Fong's recipe for Lemongrass Chicken Over Rice 
a $10 donation to API Forward.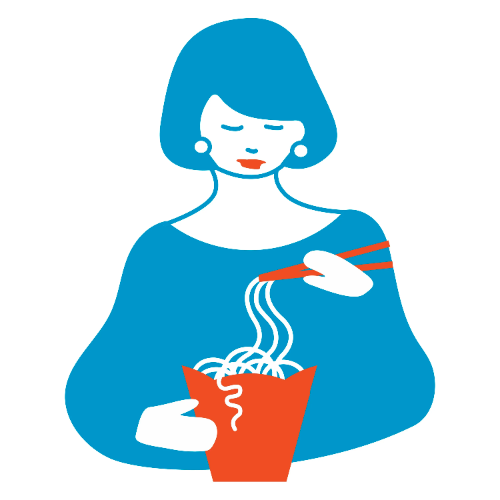 Each May Pantry Discovery box donates $10 to the non profit API Forward.
illustrations by the amazing @tywillyums
The mission of API Forward Movement is to cultivate healthy, long-lasting, and vibrant Asian and Pacific Islander communities through grassroots organizing. We want a world where Asian and Pacific Islander communities – and all communities of color – have full power to access good health and a healthy environment.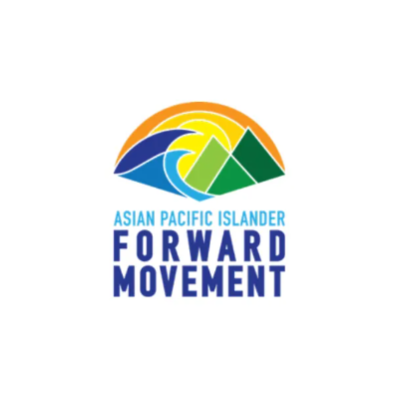 ---
---
This is the same sauce they use at Woon for their Beef Noodles. The recipe hasn't changed since Mama Fong served these noodles to her kids growing up and through Woon's years as a pop up. They're great for any type of stir fry to add while cooking noodles, veggies, fried rice, etc. Use sparingly, a few squirts will go a long way! Also great for adding to any type of marinade. Refrigerate after opening.
Please note: in recent years it has become increasingly clear that the demonization of MSG as an ingredient is sadly a bi-product of unchecked anti-asian sentiment. MSG, which is a naturally occurring amino acid that's present in our bodies, has long been on the Food and Drug Administration's list of foods that are "generally recognized as safe," and significant research, including a study published in the Food and Chemical Toxicology journal showed that "rigorous and realistic scientific evidence linking symptons often ascribed to MSG could not be found." What's more, foods that aren't typically found in Chinese cooking like parmesan cheese and even vegetables like tomatoes contain MSG. Even the Whole 30 has embraced it! This product contains a small amount of MSG, and we invite you to explore your bias and give it a try!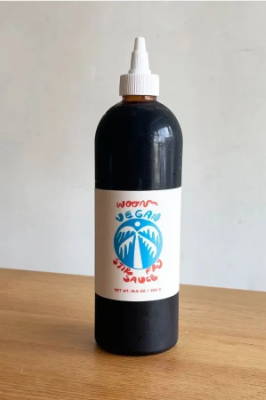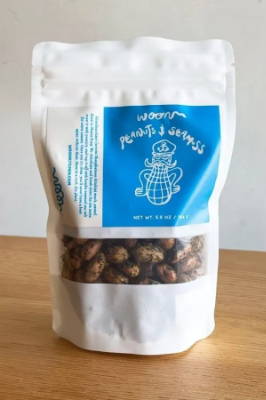 ---
This is Keegan's Grandma June's favorite Shanghainese drinking snack and she passed it down to Mama Fong. The sea moss is really difficult to source, but luckily Mama Fong found a dealer in San Gabriel Valley who sells them in vacuum sealed packs like drugs. We separate and dry the sea moss then roast them with the peanuts and we top it off with a Japanese konbu sea salt for extra umami. We serve these with any beer order in our dining room.
Amgkor - Lemongrass Paste
---
This award-winning Angkor lemongrass paste (Kroeung) has the unique contrasting flavors and textures that Cambodian cuisine is known for. Simply add it to anything you are cooking for all the flavoring you need.
Channy Laux, the founder of Angkor food was born in Cambodia and came to the USA as a teenage refugee in 1979. Not knowing a word of English, she worked tirelessly to achieve her American dream.  After earning MS and BS degrees in mathematics and computer science, Channy spent 30 years working as an engineer in the aerospace and biotech industries. Longing to carry forward her mother's legacy, Channy walked away from the security of the corporate world and dedicated herself to following her mother's footsteps of spreading love and sharing Cambodian food that brings joy to everyone involved.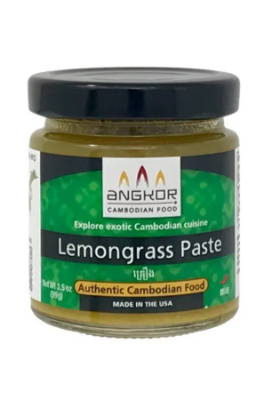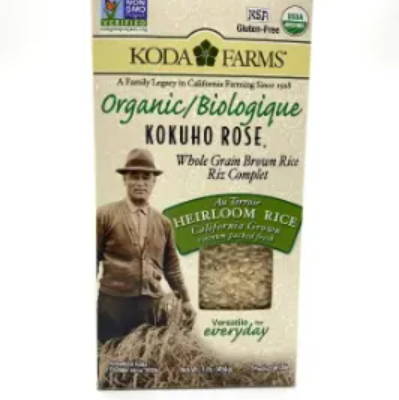 Koda Kokohu Rose Brown Rice

---
Grown exclusively by the Koda family since the 1950s, Heirloom Kokuho Rose Whole Grain Natural Brown rice retains its layer of bran, rich with natural nutrients and healthy fiber. Touted by practitioners of macrobiotics as being particularly noteworthy, this heirloom rice possesses a complex and subtly nutty flavor, and pleasant texture. Careful milling on the Koda's farm ensures that the delicate germ is intact, making the whole grain brown rice perfect for sprouting in addition to its everyday versatility.

Koda Farms' founder, Keisaburo Koda, emigrated from Japan, launched his farm in the 1920s and applied his passion for excellence and innovation to growing rice. His legacy is the oldest, continuously family-owned and operated rice farm and mill in California. Unlike modern, mass-produced strains of rice, this pure heirloom rice matures slowly, yields less and requires propriety knowledge to farm.
---
---
Meet the first 100% all-natural Sichuan chili sauce, proudly crafted in Chengdu. It's hot, spicy, crispy, numbing and deliciously savory. Intensely flavorful yet not off-the-charts spicy, it'll make your food taste bolder and the world around you seem a little bit brighter. Try it on eggs, salads, pizza, porridge, noodles, and ice cream. There's a reason it's widely been called "good on everything."

Inspired by Chengdu's "fly restaurants" — hole-in-the-wall eateries so good they attract diners like flies — founder of Fly by Jing and Chengdu native Jing Gao is on a mission to redefine what it means to be "Made in China." Sichuan flavors are hard to access in the West, and Fly By Jing hopes to unlock Sichuan cuisine to the world with their sauces.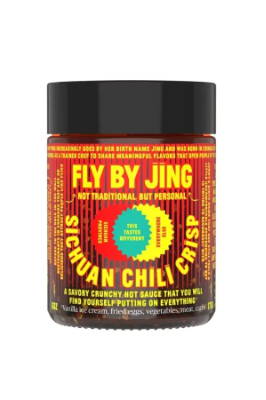 ---