Since my last post, my partner Beau and I have set off from Los Angeles, driven cross country, and arrived in our new home in Deer Isle Maine. As far as adventures go, this has been one of my boldest leaps of faith to date, and as Beau and I soar together into the unknown, the rewards have been so affirming it is often hard to describe.
After packing all of our belongings into a 28 foot trailer (which has been making it's way cross country by other means and arrives tomorrow!), Beau and I said goodbye to our Angelino Heights home, and our countless SoCal friends, piled the remaining bits and pieces of our belongings, and a few treasures we couldn't bear to risk in the trailer, into the back of the Prius, put our foot on the gas, and headed East.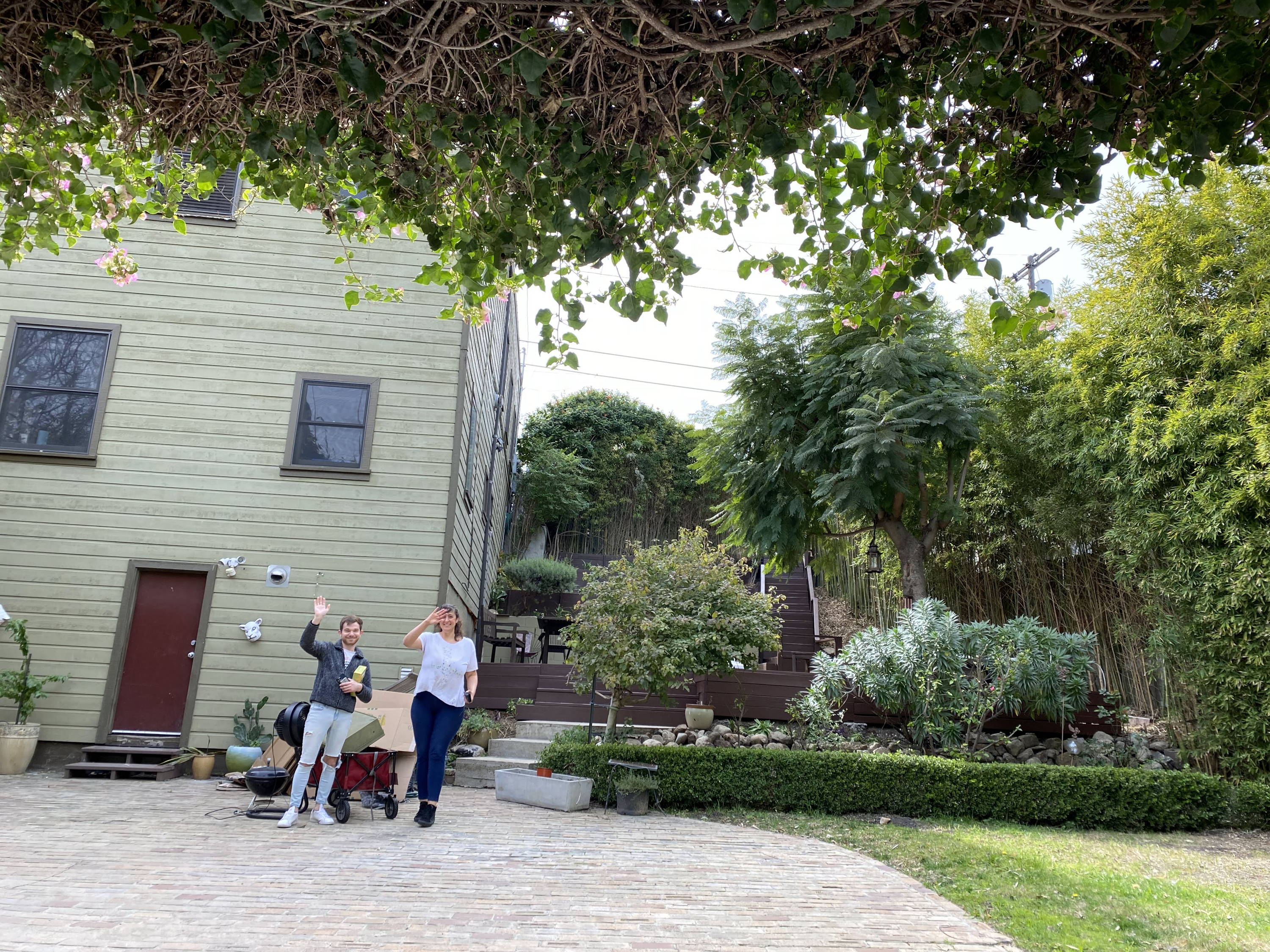 This was the first time I'd ever driven cross country, and thankfully, the trip was largely uneventful. Some days we would cross various states in quick succession, other days one state would consume the entire day. Rivers and bridges were always exciting as they normally heralded a new state. The great Mississipi River, the Missouri River, the Ohio River, the Hudson. Each river crossing brought us closer to our destination, and the great bridges were always met with gratitude -- thinking back on the settlers who headed West and had no bridges or highways gave us new appreciation for their even bolder leaps of faith crossing this vast country! Finally, after driving for about a week, we reached the most exciting bridge of the trip: the bridge to Deer Isle!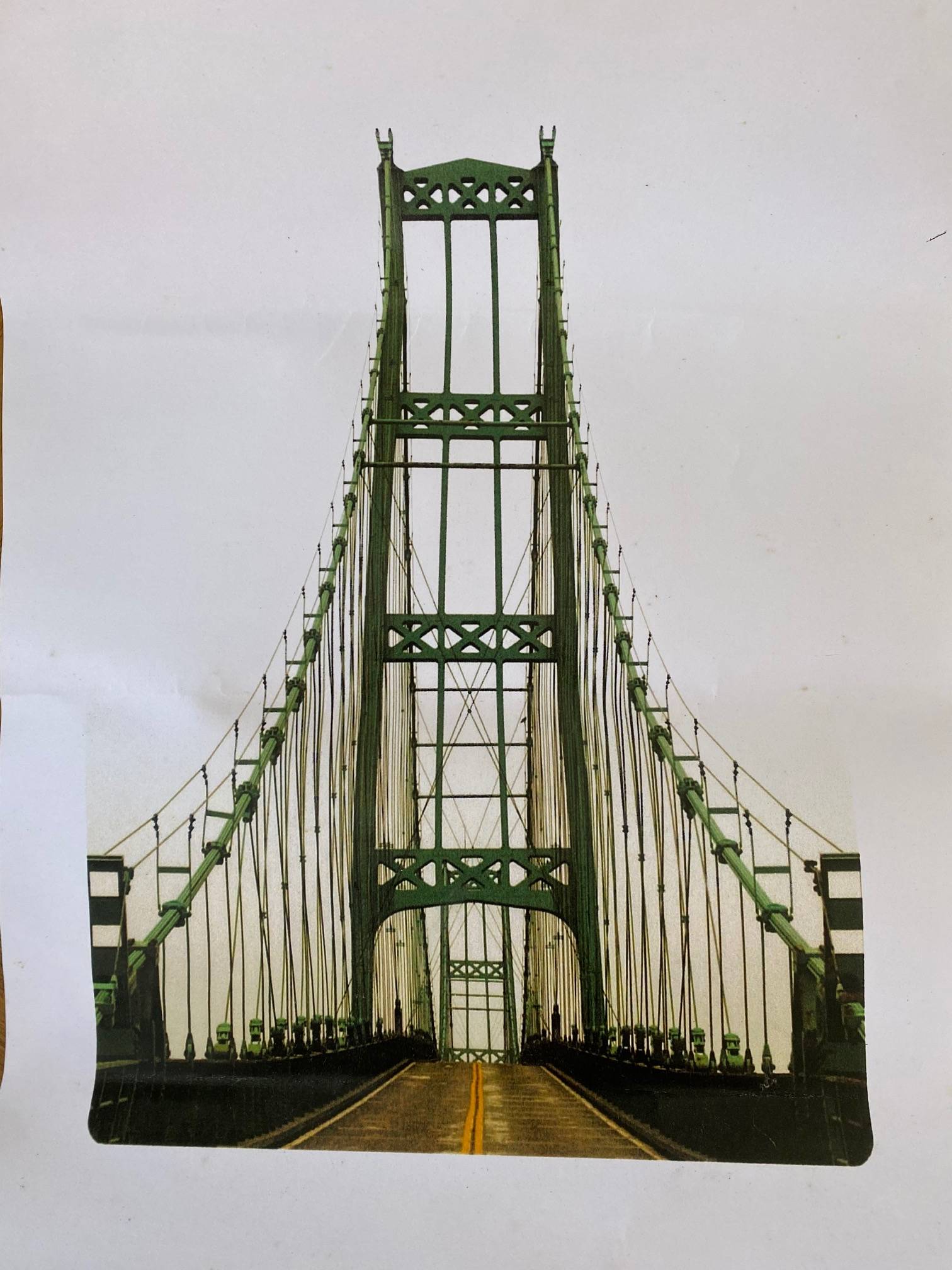 This amazing bridge is best described by Steinbeck in "My Travels with Charley":
"First, there was a very high iron bridge, as high-arched as a rainbow, and after a bit of low stone bridge built in the shape of an S-curve [the causeway], and I was on Deer Isle. . . .
There is something about [Deer Isle] that opens no door to words. But it stays with you afterward, and, more than that, things you didn't know you saw come back to you after you have left. One thing I remember very clearly. It might have been caused by the season with a quality of light, or the autumn clarity. Everything stood out separate from everything else, a rock, a rounded lump of sea-polished driftwood on a beach, a roof line."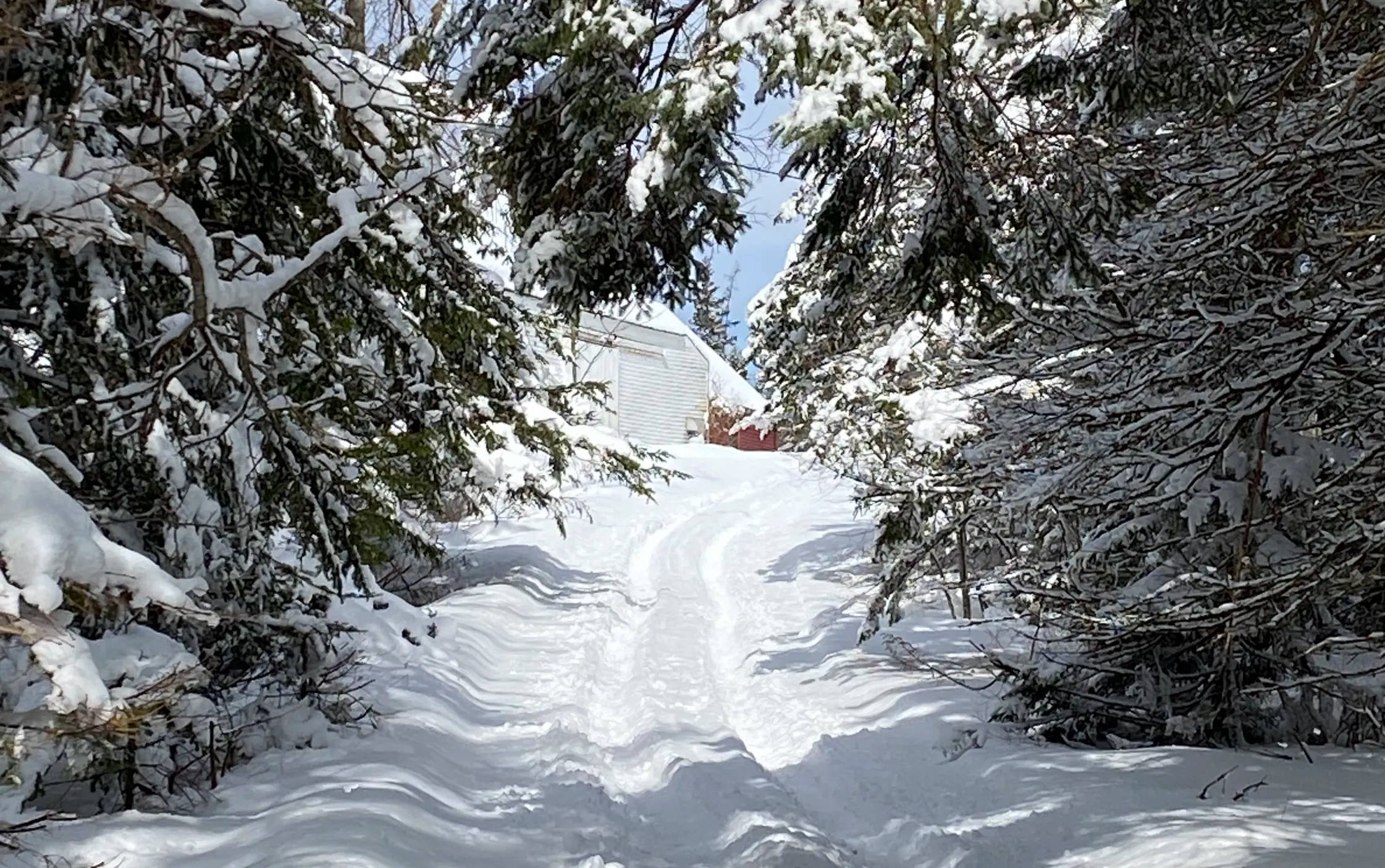 Indeed this is a magic isle, and discovering our new home is an ongoing miracle. Since our first step into the house -- pictured above through the snowy trees -- (a house we bought sight unseen apart from 2 zoom tours), we are learning more and more about the home, the 200 year old timberframe barn, and the several acres of land that are now ours to steward. Under the blanket of snow that has covered the island since we arrived, there is rhubarb growing south of the barn; a field of blueberries; cherry, peach and apple trees; the ruins of a veggie garden we will try to revive; a stone well with shimmering water lapping at its sides; crumbling stone walls along the boundaries.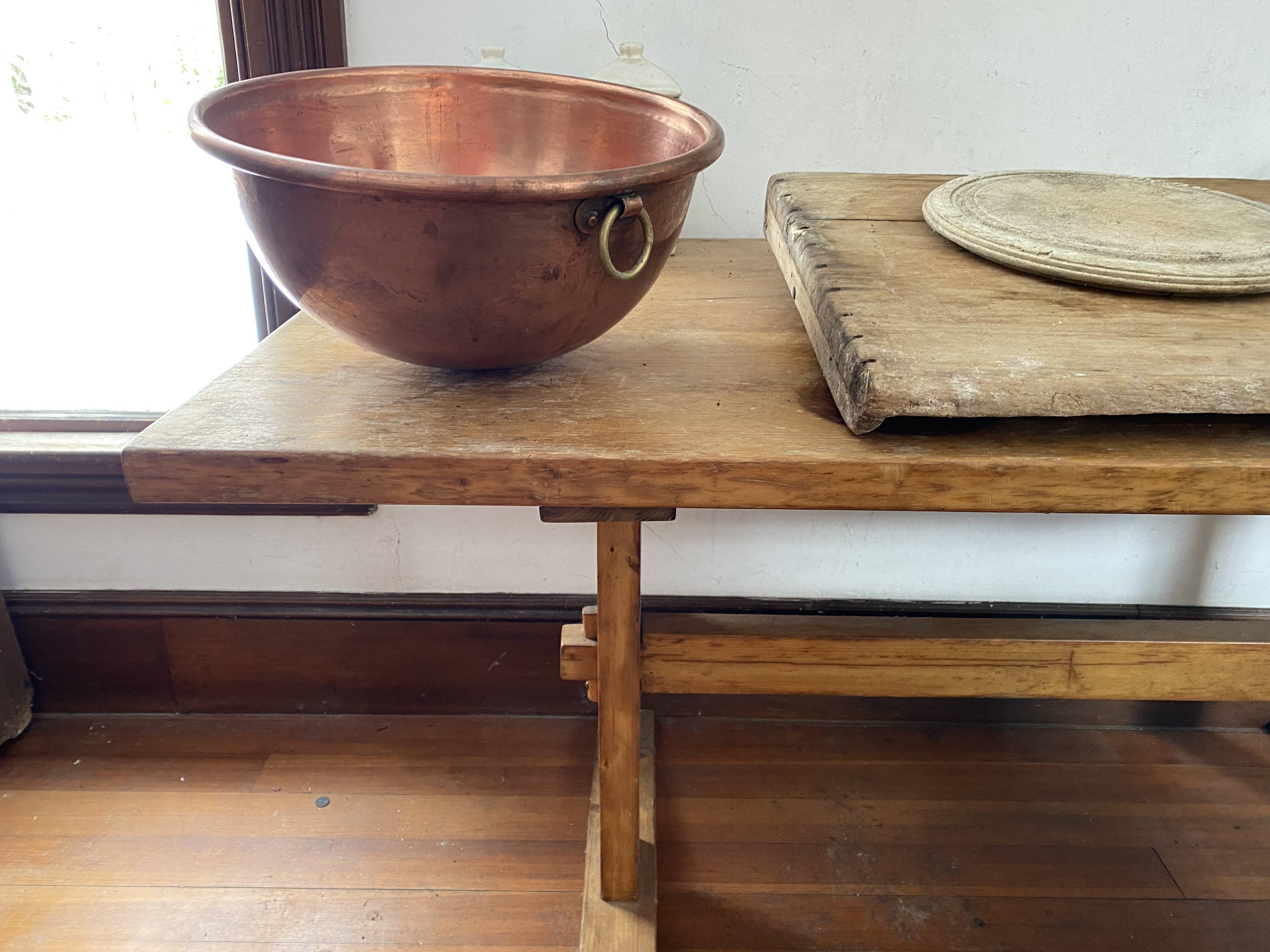 Inside the house, the contents were all left behind by the previous owners -- there are incredible treasures like collections of antique cooking tools, and gorgeous patchwork quilts, and even traces of the farmers who worked the land over 100 years ago. An old scythe, a blueberry winnower, hand hewn boards and nails... It is truly fascinating to see the layers of history from the stone foundations to the victorian addition (apparently built to receive dental patients)! To my delight there is a fully intact old school ice box which currently holds rusty cast iron dutch ovens waiting to be revived, iron tambales in a 1952 Harry & David Box, heart-shaped faisselle cheese molds, and an enormous and absolutely gorgeous copper bowl that I found stowed away in the back of the ice box. This is just to name a few of the treasures. Excavating the 200 year old pantry and ice box has been heaven for a gal like me...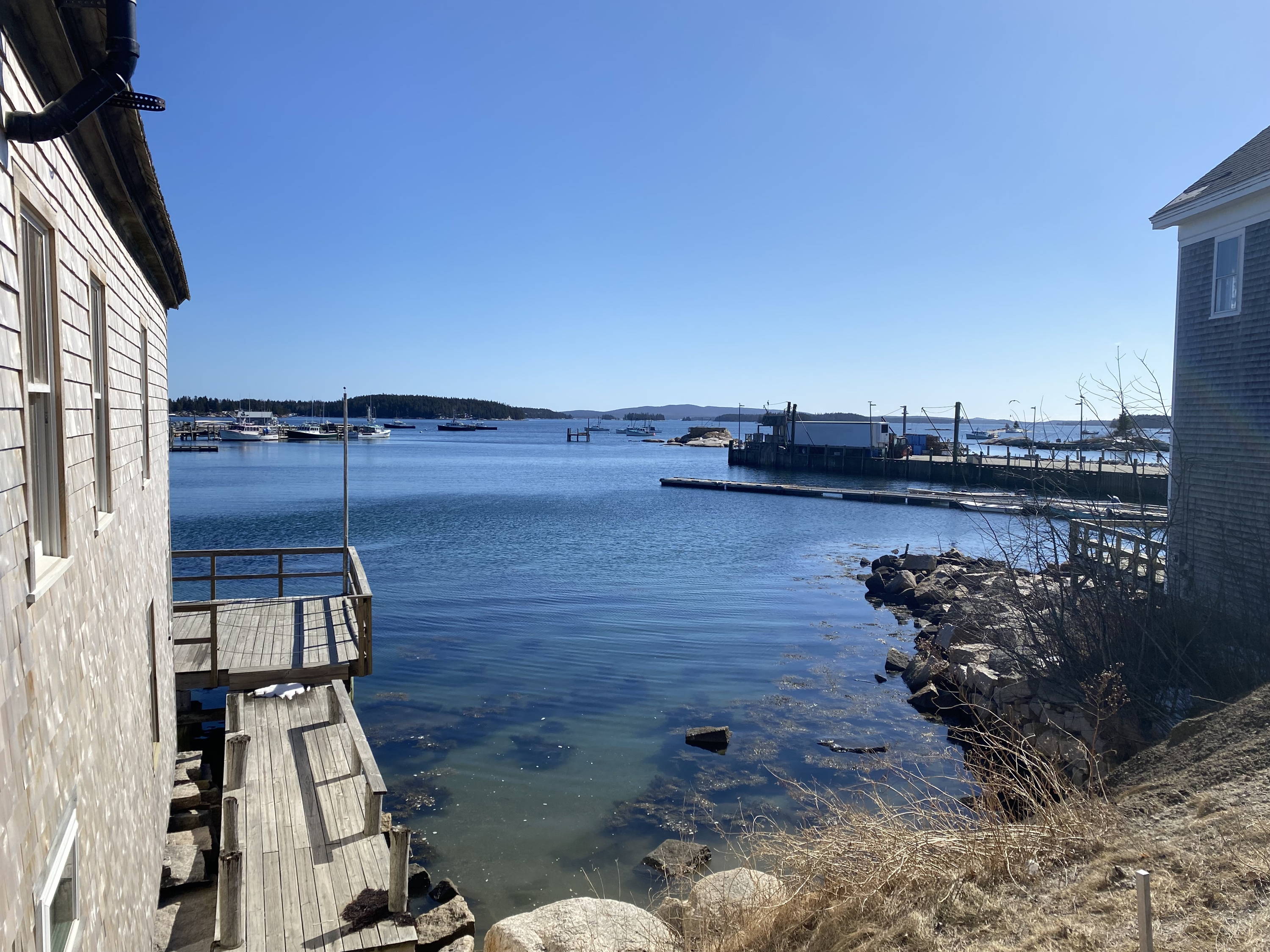 We are also discovering the rural island community which is still a working fishery, complete with town meetings where every last expenditure is debated and voted on, and then the larger community which reaches to the mainland and includes towns like Blue Hill, farms operating with horse drawn plows, and small scale makers of every type -- from woodworkers carving handles for hand-made brooms, blacksmiths, and stone masons. "Craft", "community", "small scale", all the principles that Narrative Food has celebrated over the years, are truly taking on new meaning.
And so this journey will be a joy not just for me personally, but it also holds new promise for the work Narrative Food has been doing for so many years. Over the next few months we will be discovering new vendors whose stories we will tell in our gifts and pantry shop. Thank you for being a part of this adventure!