Baking Experiments with Tony
Although most people think of me as a foodie, what my closest friends know, is that I love to play classical piano in my "free time". Nearly a year ago, I responded to a call out on Nextdoor. "Tony Cardella: PHD at USC in performance and pedagogy, new to neighborhood and seeking piano students." The last time I'd practiced properly was when I was enrolled in the Music Conservatory in Paris in 1985, but it's never too late to recommit to piano practice, right? I decided to book a lesson.
To my delight, I quickly realized Tony is an astonishingly talented musican, a wonderful teacher, an avid baker and drinks master, and, most importantly, he is also now a friend. One day, after a piano lesson tackling Debussy Jardins Sous La Pluie, we decided to tackle an equally challenging culinary project together.
"What do you think we could cook with this?" was my prompt, and I presented a jar of Sepoli Datehini, a sort of problem child languishing on a shelf in my pantry storage.
I had bought a whole case of it on a whim -- it has great health benefits and is certified organic -- and "what's not to like about dates or tahini -- the combo must be brilliant", I thought to myself, "this is bound to be popular!". But so far, several months later, not a soul had ordered the Sepoli Datehini, and so searching for its best self, we got to work!
Tony had a Datehini epiphany, and convinced me we should adapt a Ginger Molasses Cookie Recipe from gimmesomeoven.com, subbing out the molasses with the Datehini. It was delicious!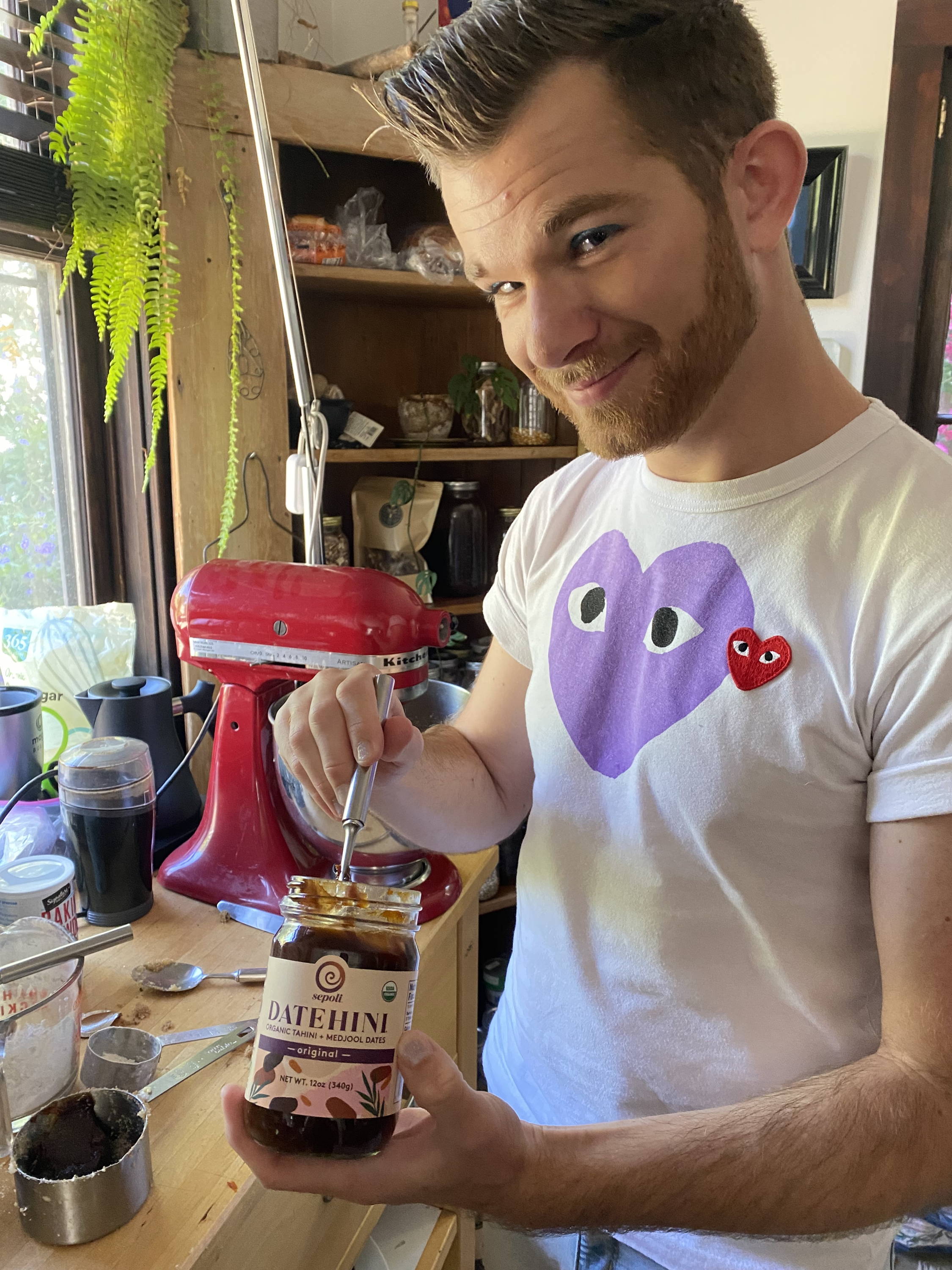 Made from only two ingredients:
Organic sesame seeds are hulled, toasted and stone ground to create the savory base for a sweet embrace.
Molasses from organic dates, grown in California's Palm Springs, balance the blend naturally without any added sugars.
Rich in vitamins, minerals, and protein, Datehini elevates spreads, breads and platters with the nutrition that matters.